GENTLE, CHALLENGING, APPROACHABLE,
EXPERIENCED AND
DYNAMIC
I'm Katarina Stoltz, a life coach and psychotherapist. I work with international professionals who find themselves in a purposeless hamster wheel, and have lost sight of what they really want. I help them stop trying to meet everybody else's expectations and start prioritizing their own well-being so they can achieve fulfillment without burning out
GENTLE, CHALLENGING, APPROACHABLE,
EXPERIENCED AND
DYNAMIC
I'm Katarina Stoltz, a life coach and psychotherapist. I work with international professionals who find themselves in a purposeless hamster wheel, and have lost sight of what they really want. I help them stop trying to meet everybody else's expectations and start prioritizing their own well-being so they can achieve fulfillment without burning out.
I know that when we become more aware of who we are and show up with our whole self, we start attracting what we want in our professional and personal lives.
How I got here
I do what I do because for a long time I felt incredibly lost. I was constantly looking for appreciation from outside, and never feeling satisfied.
I was at the pinnacle of my career as a photojournalist, my articles were being published on the front pages of the International Herald Tribune and The New York Times when I decided that my life needed to radically change.
From the outside my life looked glamorous, but I was slowly burning out. I didn't like the person I was becoming. I didn't like how I treated people.
A story about me
I pointed my camera lens towards the family, but my stomach contracted and I wanted to throw up.
"Bloody paparazzi, stop taking pictures!" one of the family members screamed at us. We were a small group of about six photographers who had made it into the chapel to take pictures of the mourning families.
It was 2006 and I was working as a photojournalist for Reuters in Poland. As soon as I heard about the accident, I jumped on a train, leaving my father who was visiting from Sweden, alone in my apartment.
A small family stood in front of a cross in the chapel outside a coal mine where the accident had happened a few hours earlier. Twenty-three miners lost their lives. This family had lost its father and husband.
The sound of sobbing made me shiver. They were vulnerable and exposed; the pain they were feeling must have been excruciating. The last thing they wanted was a bunch of photographers witnessing their suffering and capturing it in a photograph.
I heard a voice in my head speak in a strict and critical tone:
'Are you going to show that family some respect and compassion, or make your boss proud and get your picture published on the front page of tomorrow's paper?'
I froze as I looked into my camera, jostled by another photographer as he got ready to shoot more pictures.
That was when I realised I needed to compromise my values to keep my job. In this cynical working environment, if I didn't shut off my emotions, I wouldn't be able to maintain the standard that was expected of me.
"Don't be sad," I often heard as a child, "You'll feel better tomorrow."
Shutting down my emotions to fit in and be accepted was a skill that came in very handy outside that coal mine. I had become an expert in not showing my feelings and pleasing others.
I released the shutter button. My camera rattled off a quick series of photos—buzzing like a sewing machine. That sound helped me to distract myself. Like a robot I packed my equipment and walked out into the dark winter night.
The next morning my picture filled half the front page of a Polish national newspaper. I added it to the pile of my previous publications.
I don't remember what I felt.
I have learned that when we shut down emotions like sadness and anger we also shut down joy and passion.
Your story
Don't be sad. Make them proud. How you feel is not important.
Have you also absorbed messages like this that make it hard to hear your own true voice and values? No wonder all that professional success doesn't feel quite as glorious as you thought it would.
Imagine a world where all feelings are welcome: sadness, anger, jealousy, hurt and insecurity. Where emotions like shame and fear are not seen as a weaknesses or a limitation. Where we can freely experience emotions such as these, and accept them.
That's the world I create every day for my clients, whether in person or online. A world where you feel seen and accepted just the way you are. So that over time you start to see and accept your whole self. Knowing that that is enough.
How can this become possible for you?
I believe that everything starts inside you. If we want to see a world full of kindness and compassion, we need to start with ourselves.
My aim is to guide you back to your 'essence'. To go back home—to the person you used to be before the world told you who you should be.
That is the place where you'll find the genuine answers to questions like: which job to choose, where to live, whether you should stay with your partner or not, and what really brings you joy.
I invite you to embark on a journey of discovery. To peel off the layers of conditioning so that you can hear your true voice.
Becoming more of who you already are and enjoying what you already have, will allow you to feel a stronger connection to yourself and to others.
I know you're feeling afraid of what you might discover, and what others will think. I want you to know that whatever you discover—the whole of you is welcome.
Our sessions will be all about you and your needs, about getting to know yourself on a deeper level. It's a place where you can learn how to build a more loving relationship with yourself and others.
ARE YOU READY TO TRANSFORM YOUR LIFE?
Let's stop pleasing everybody else's expectations and start prioritising your own well-being at home and at work, so you will feel healthy, happy and confident.
My journey, experience and qualifications
I began my career in television and film, working as assistant director and producer at SVT (the Swedish national TV station) in Stockholm. I wanted to combine my interest in the real life stories of people, with travel, so I began working as a photojournalist for the Reuters News Agency in Warsaw and later as a freelance photojournalist based in Berlin.
Several years after launching my successful, but draining career as a photojournalist (and not long after my experience at the coal mine), I took stock of my own priorities. I realised that only by reconnecting with my true self—the one that thrives on helping other people —could I live my most fulfilled life.
I took some time off to figure out my next steps and then I retrained as a life coach with ICF accredited Creative Consciousness, and founded Katarina Stoltz Life Coaching in 2016. I then went on to train as a psychotherapist with the IGG Gestalt Therapy Institute in Berlin.
I have found myself hugely inspired by Michaela Boehm and her non-linear movement method, Gestalt therapy, William Bridges' teachings on transitions, Brene Brown's teachings on the power of vulnerability and imperfection, as well as books on the body and trauma by Peter A. Levine, James Kepner, Bessel Van der Kolk and Alice Miller.
I work in three languages: English, German and Swedish, and I work with individual clients at my practice in Berlin or online.
When I'm not working, I love spending time with my husband and daughter, visiting my parents in the Swedish countryside, having long phone conversations with my friends around the world and taking part in further training to improve what I can offer my clients. I also try to make sure there's enough time left over to relax in the hammock on my balcony, or dance wildly around my kitchen!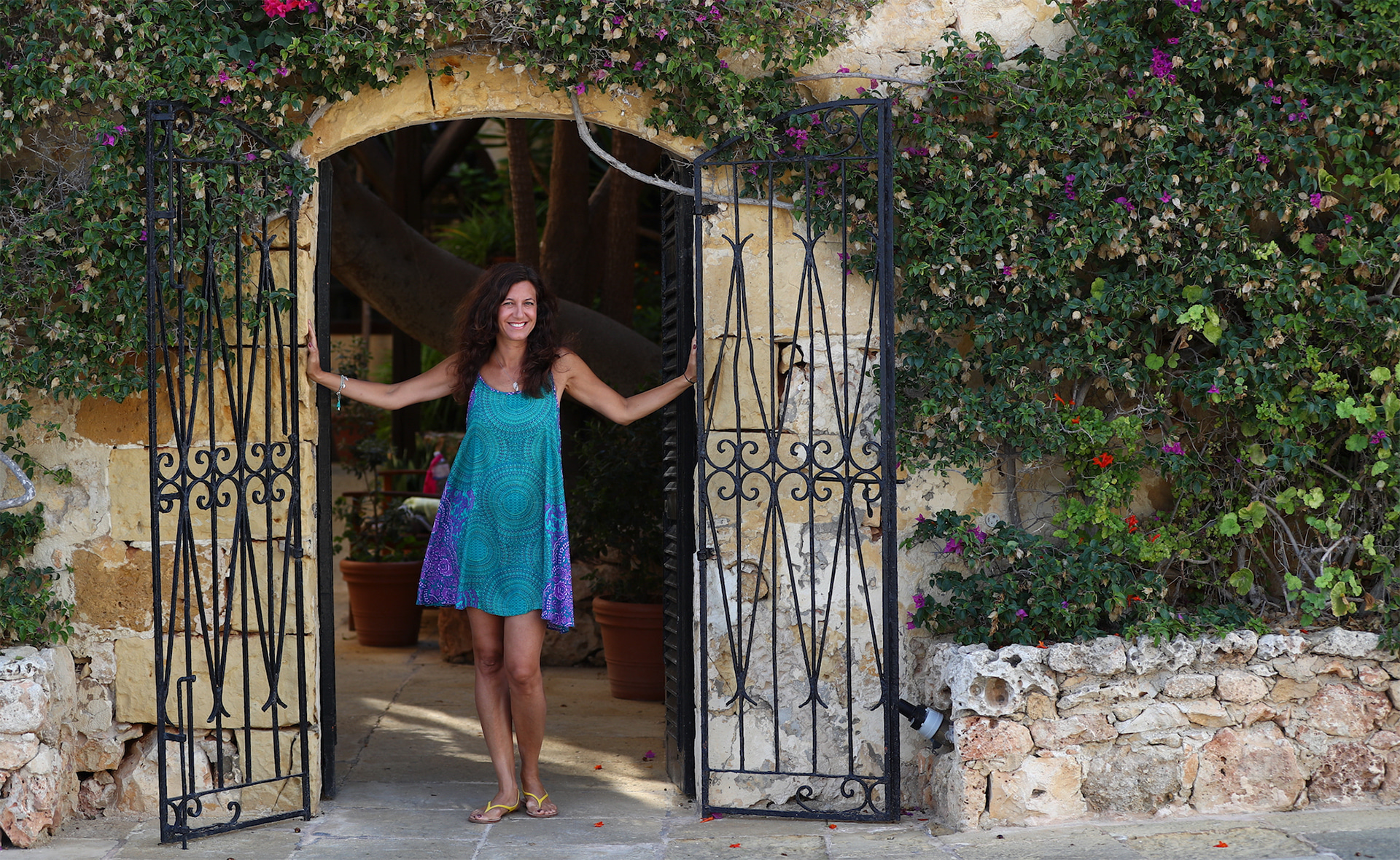 BOOST YOUR ENERGY IN ONE MONTH
 Learn how to break free from overthinking to feel healthy, happy and confident – the easy way.
Enter your name and email ? to get my free, guided journal 'TIME TO THRIVE' delivered straight to your inbox!
Enter your name and email ? to get my free, guided journal 'TIME TO THRIVE' delivered straight to your inbox!